Soak Up Some Shakespeare This September
September is the ideal time of year for a those of us without children to take a holiday or short break in the UK. Prices are lower, everywhere is quieter and, more often than not, the weather is better than it was in August!
And if you're looking for somewhere for a cultural or romantic break then look no further than Stratford-upon-Avon…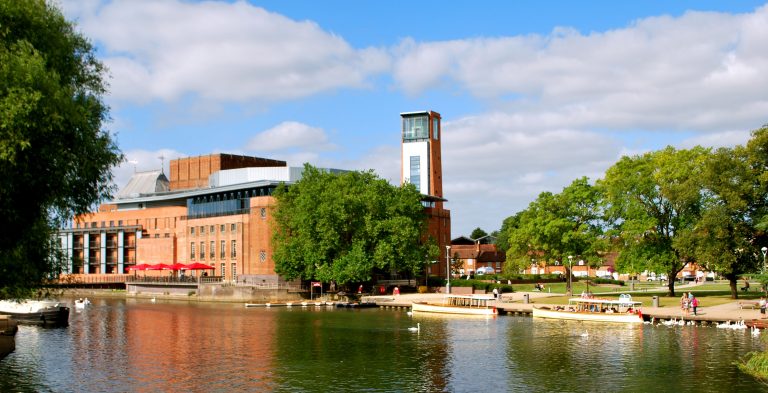 Situated in Warwickshire with the River Avon running through it, Stratford-upon-Avon is a vibrant market town with more than 800 years of history to be discovered.
Well-known as the home of the world's greatest playwright, William Shakespeare, there is plenty to explore for anyone looking to follow in his footsteps or for those who simply want to enjoy the region's rich history!
With so many things to see all within a reasonably compact area Stratford really does tick all the boxes for the perfect short break.
Here's our selection of our favourite places to visit this September for the perfect Shakespeare-themed break in Stratford-upon-Avon:
Shakespeare's Family Homes
There are five of Shakespeare's family homes situated in and around Stratford. They are run by the Shakespeare's Birthplace Trust and all offer unique insights into his life and times.
Shakespeare's Birthplace – as the name suggests – is the house where he was born and grew up and now offers visitors the chance to see rare artefacts from the Shakespeare Birthplace Trust's world class collection as well as live theatre on demand and tales from Shakespeare's family life.
Shakespeare's New Place is just a few minutes' walk from his Birthplace and is well worth a visit too. His family home for nearly 20 years, it has been transformed into a contemporary and fascinating exhibition that evokes a sense of family life and hints at the major works that he wrote during his time there.
The other family homes include Anne Hathaway's Cottage and Hall's Croft. Mary Arden's Farm is a working Tudor farm which is run just as Shakespeare's mother would have done when she lived there in the 1500s. All three have been beautifully maintained by the Shakespeare Birthplace Trust. Each gives a different perspective on the life and times of the people who lived there.
Shakespeare's Schoolroom and the Royal Shakespeare Company
Another fantastic place that should be on your itinerary when visiting Stratford is Shakespeare's Schoolroom and Guildhall. It is where it all began for William and a visit here really brings to life his time as a schoolboy. There is something for everyone and you'll come away feeling a lot closer to knowing the real Shakespeare!
And then, of course, any Shakespeare-themed trip wouldn't be complete without visiting the Royal Shakespeare Company! The theatres have regular performances of Shakespeare's work – King John is the current offering – but there is also an exhibition 'The Play's The Thing' as well as 'Behind The Scenes' tours and other activities that will keep you occupied and enrich your Shakespearian experience!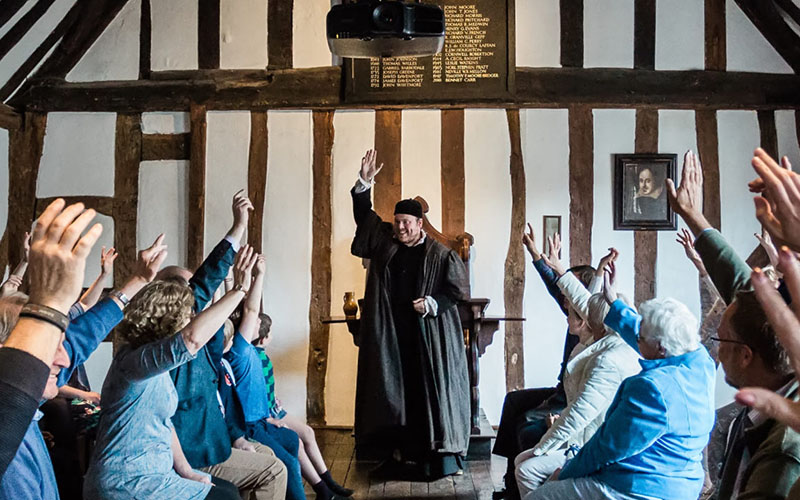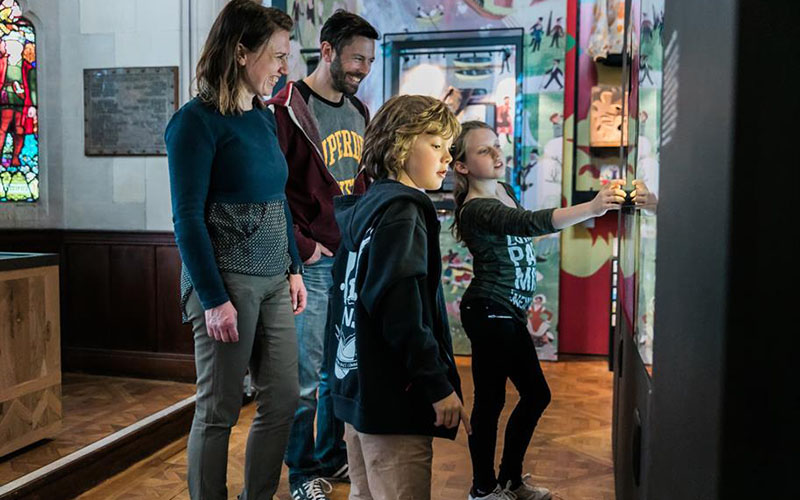 Avon Boating
Whilst in Stratford we would also recommend a cruise on the River Avon with Avon Boating. Their Edwardian passenger launches offer a tranquil way to take in the sights. From the Royal Shakespeare Theatre and Holy Trinity Church (the site of Shakespeare's tomb) to the peaceful river-banks and meadows as you head further out of town. The perfect way to finish a day of sight-seeing!
If you're feeling inspired to get exploring Stratford-upon-Avon or would like to find out more about Shakespeare's England take a look at the Visit Stratford and Shakespeare's England websites below: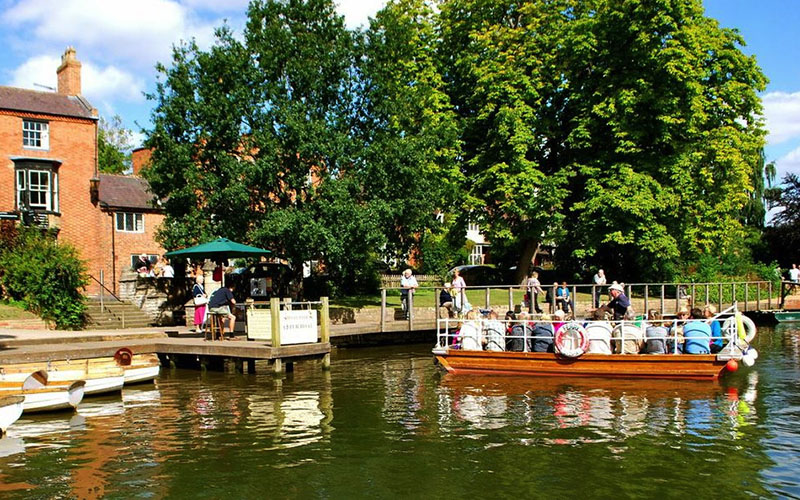 All the attractions mentioned (and many more!) are included in the Explorer Pass and you can find out more about how it works here or click on the logos below to visit the individual attraction websites: